March 1, 2023
Dear Sandy Elementary Community,
Canyons School District is very interested in your opinion!  We are asking for your help to identify how we can improve our schools and better support students and families.   
Parents, students, teachers and administrators from Copperview, East Midvale, Midvale, Midvalley, Sandy Elementary Schools, Midvale Middle School, Union Middle and Hillcrest and Diamond Ridge High Schools are participating in this survey.    If you have children attending more than one school, please complete a separate survey for each school so that we can better respond to unique concerns.
Your answers to this survey are very important to us and will help us identify things we are doing well and where we need to improve.  We also want to know what additional programs or supports may be helpful to you.   Results will be used to improve our services, develop community partnerships and seek grants for increased funding. 
Our goal is to have every family return this survey.  Your answers to the survey questions will be kept confidential and no one from the school district will see how you individually answered the questions.   Your participation in this survey is of great service to your family, school, and community. Click here to access the PARENT survey:
https://canyonsdistrict.sjc1.qualtrics.com/jfe/form/SV_bHq3H6vBmlAEHd4
You may complete this survey using the paper/pencil version that your student will bring home or electronically with the following link.  This survey is available in English, Spanish, Swahili, Portuguese, and Arabic.
In order for results to be compiled, surveys must be completed by March 30, 2023.   If you have any questions or concerns, please contact Wendy Dau, Director of Federal & State Programs at (801) 826-5111.   Thank you so much for your participation.
Sincerely,
Shawn Walker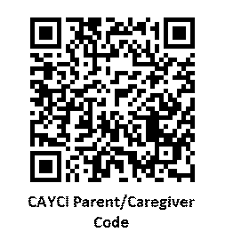 Your student in grades 3-5 will also be taking a STUDENT version of the CAYCI survey. Passive consent forms were sent home last week. See the form sent hoe with your student here:
March 2, 2023
Dear Parents/Guardians,
Canyons School District regularly collects information from students, teachers, and other community members about how the schools are doing.  The district uses this information to guide improvements within our classrooms, schools, and community.  For instance, we look at classroom data, student feelings, and feedback from parents to better understand how we can improve schools. 
Research is beginning to point out that understanding school climate, confidence in one's abilities, relationships with teachers, and other student experiences is important for student learning.  We want to begin to understand these issues better.  As such, we will be asking students to participate in a survey that asks them about the issues they experience and how it affects their school experience.    These surveys will be administered during the timeframe of March 12-30, 2022.
The information shared on the surveys will help us improve our efforts to provide the best learning environment for our students.  If you agree, your child will answer some questions, which will take about fifteen minutes.  We request your cooperation, but will not identify or penalize any student who does not participate in this survey. 
Anything your child says will not be tracked back to him/her. What that means is that we won't say "John said this or that." The information will be put together so that it says something like "the kids said this or that.  The benefit is that our school can use the information students provide to make school better for all our students. 
You get to choose if you want your child to do this and you don't have to have your child participate if you don't want to. Nothing will happen if you decide not to have your child participate.  If you choose to have your child participate, he/she can stop participating at any time.
If you approve of your son or daughter taking part in this survey, you do not need to notify the school office.  If you do not approve, please send a note to your child's teacher or call the front office indicating that you refuse permission for your child to take part in the survey, and he/she will be excused from participation.  For questions or concerns, you can contact Wendy Dau, Director of Federal & State Programs at (801) 826-5111.
Sincerely,
Shawn Walker