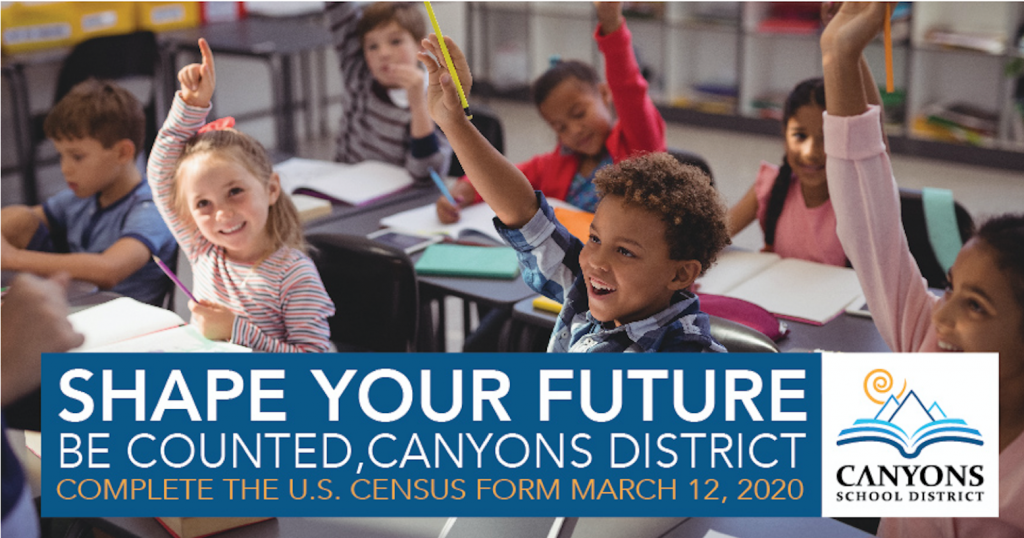 2020 CENSUS—Be counted!
-Every 10 years our U.S. Constitution requires the government to count ALL people living in the USA.
– The census count directly impacts funding for your children's and grandchildren's schools!
-Be counted by mail, by phone or online.
–We Count Week—March 16-20—happening at all Canyons Schools.  School computers available     before, after school & in the evenings for online.
-Data security is the highest priority.  Your information is confidential and you are not identified individually.
CENSO 2020- ¡Sea contado!
Cada 10 años nuestra Constitución de los E.E.U.U que el gobierno cuente a TODAS las personas que viven en el país.
¡El conteo del censo, afecta directamente los fondos para las escuelas de nuestros hijos y nietos!
Sea contado por email, por teléfono o en línea.
Semana de Sí Contamos —marzo 16-20—realizándose en todas las escuelas de Canyons.  Las computadoras de la escuela estarán disponibles, antes y después de clases y en las tardes para sus necesidades en línea.
La seguridad de la información es la mayor prioridad.  Su información es confidencial y no será identificado individualmente.