The window to schedule your Parent Teacher Conference will open Monday, February 10th. Log onto skyward and click on the scheduler icon or come into the office for assistance.  Parent Teacher Conferences will be held Wednesday, February 26th from 3:30 pm- 7:30 pm and Thursday, February 27th from 1:30 pm- 5:30 pm. The BOOK FAIR will be open in conjunction with our Parent Teacher Conferences. All are invited- Please Come!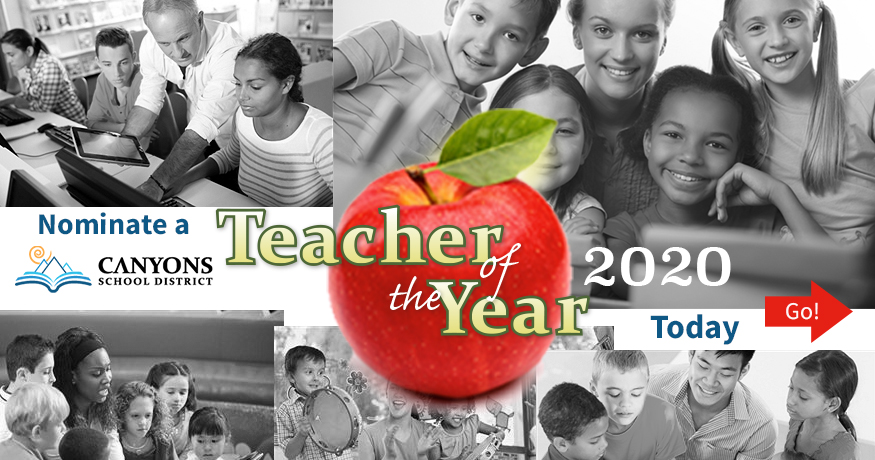 "I touch the future," once said Christa McAuliffe, the American teacher and Space Shuttle Challenger crew member. "I teach."
To honor the stellar teachers who encourage students to seek their dreams and reach for the stars, the Canyons Board of Education and Administration encourage members of the community to submit nominations for the 2020 Canyons Teacher of the Year Award.